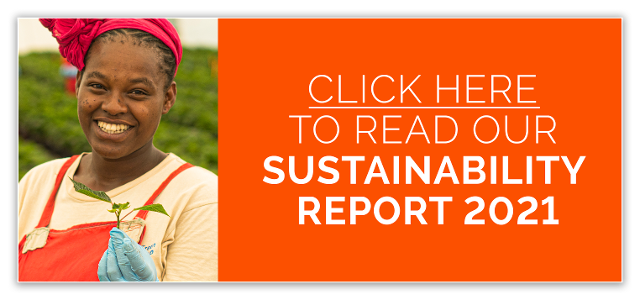 Dümmen Orange has embraced one of its core values Passionate Purpose, promising to unite the people and the planet in a vibrant circle that is sustaining and sustainable. Since then, Dümmen Orange has joined FSI 2025 (www.fsi2025.com) and Sedex (www.sedexglobal.com). With these steps, Dümmen Orange shows commitment to act upon to the brand value.
Ambition
Sustainability for Dümmen Orange is not based on empty promises. Dümmen Orange wants to be an industry leader in sustainability. Therefore, we are implementing iterative steps to fulfill the promise that Passionate Purpose stands for. Our goal is to improve year after year on all these topics: Evolving Excellence in Sustainability. We have broken down sustainability in key elements that can be measured, evaluated and improved.
Definition
Our Passionate Purpose and strong belief in our values guide our strategic investment in Our Mission, Our People and Our Planet. Through our CSR efforts we are committed to providing a healthy, safe and rewarding environment for our employees and their families; the strength and resilience of our value chains; and a clean environment for society at large as pillars of the economic success and sustainable growth of our business.
Execution
To carry out our sustainability ambition, we want to provide a healthy and safe work and living environment; provide a rewarding work and living environment; ensure good working conditions and operate in an environmental friendly way. It is our goal that all Dümmen Orange locations have their own policy that implements these principles. Cooperation and coordination between the locations ensure coherent policies. We have the people in place to guide this process.