More than 300 hundred visitors at our Cut Mum Open House: Sweet Mum Garden!
From August 30 to September 3, more than 300 hundred visitors from different growers companies visited our Dümmen Orange Open House: Sweet Mum Garden, within the Chrysanthemum week event in Antioquia, Colombia.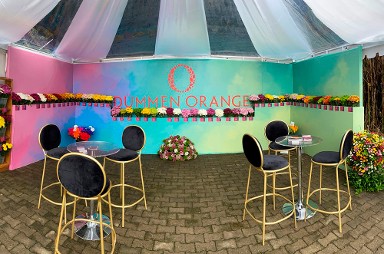 The whole Sweet Mum experience was a great eye catcher for growers, wholesalers and floral designers who visited our showroom, where they could find the most amazing varieties of cut Chrysanthemum while having and excellent and sweet time enjoying the concept the Colombian team worked for this edition.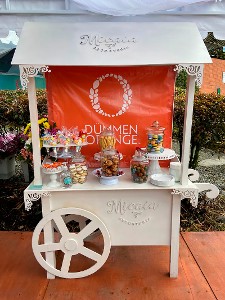 Varieties like Lamira, Maddie, Skylie, Experimental Sunny Day and new codes like 73734, 76784, 77171, 76848, were the most liked by growers during the event showing the demand for classic colors like cushion whites and purple disbud but also showing the necessity for innovation in bicolor varieties.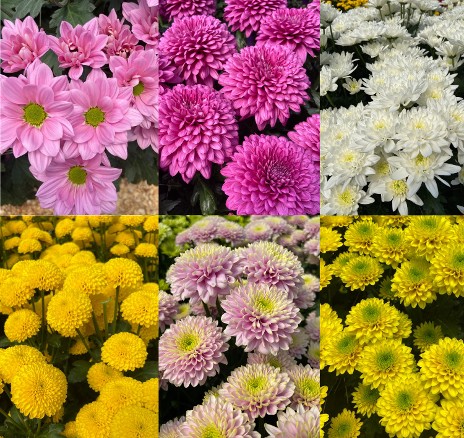 In Dümmen Orange LATAM we are excited for this memorable event who beat record of visitors from previous shows and demonstrated the excitement and growth that the floral industry in Colombia is having, just like the demand for more diversity and quality in cut Chrysanthemums, that Dümmen orange is proud to have and represent.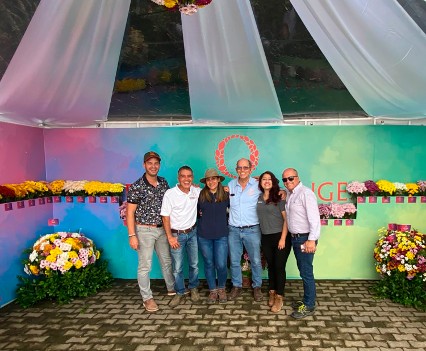 For more information abour our varieties please contact us at marketinglatam@dummenorange.com